An average of 38 kids dies each year due to heat stroke from being left in a hot vehicle unattended per the NHTSA. That is 38 lives taken too early, 38 preventable deaths, and 38 reasons to be more responsible with children in cars.
————————————————
Random Partner Blogroll with respect to Boston Locksmith :
Boston LocksmithWebsite
————————————————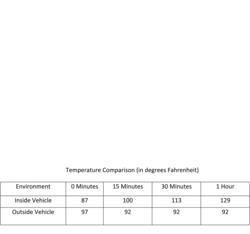 Houston, TX (PRWEB) June 20, 2012
Vehicles are enclosed to keep the elements out and the occupants safe but when it comes to heat the tight seal of a vehicle shell can actually do more harm than good. The air inside a vehicle becomes trapped and when the heat enters the vehicle through the windows the air quickly increases in temperature. With nowhere to go the air keeps gaining in temperature until the heat can dissipate.

Leaving the windows down does not help enough because the air in the vehicle needs circulation in order to keep the heat outside the vehicle rather than inside. The same applies to a room with a fan active compared to off. Fans circulate the air and this often lowers the surrounding temperature a few degrees. In a vehicle with the windows down there is no air circulation to help orchestrate the warm air out of the vehicle.